His name says it all…say it out loud and it is "MARVELOUS"! If you want to energize, engage, and empower your audience to develop a rock star mindset and significantly up their level of performance, then let Mark, "The Business Rock Star" show you how to do just that. No one else in the industry is doing what Mark is doing. He is unique, effective, and results-driven.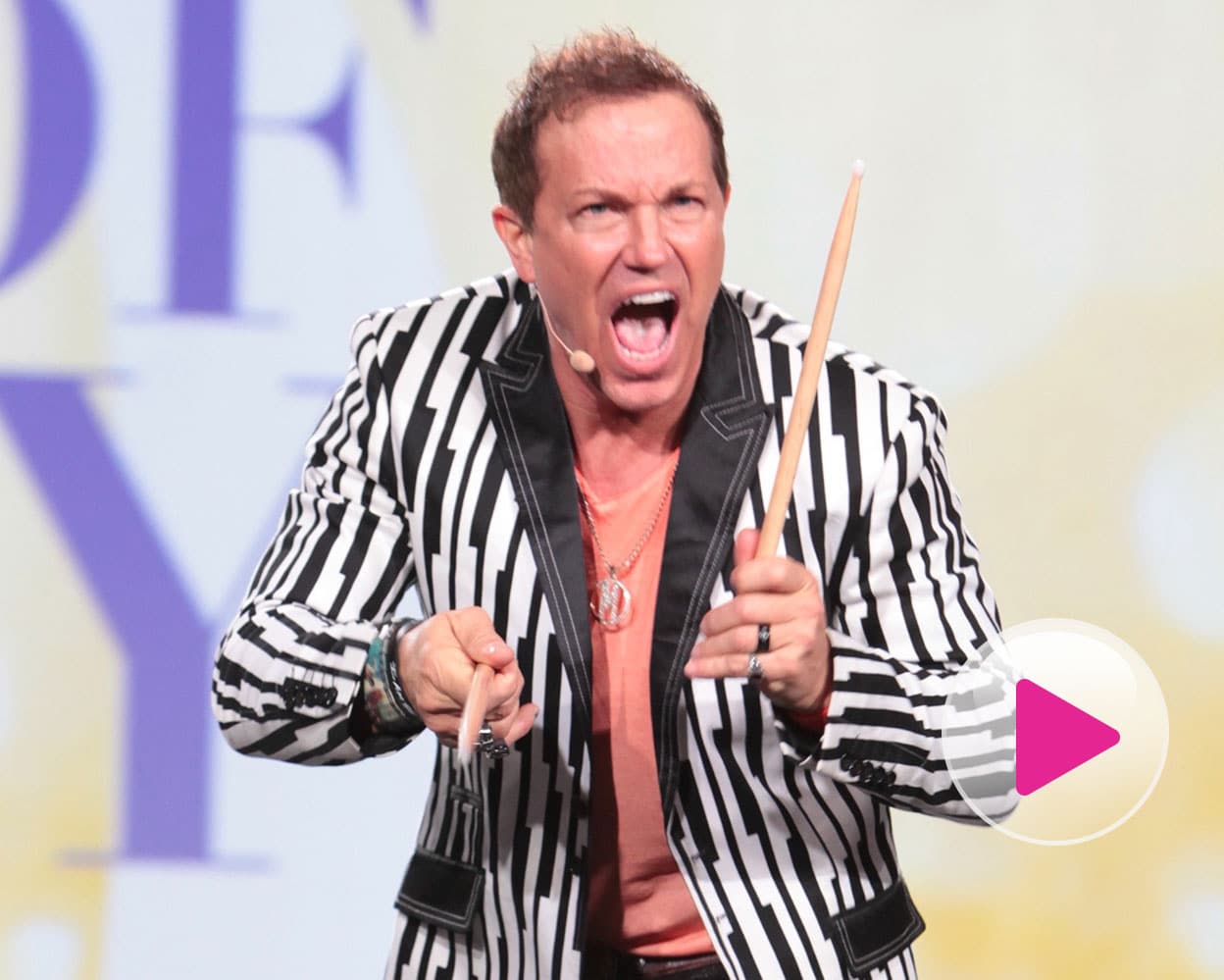 Mark makes your meeting, conference, or convention a combination of rock concert excitement and life-changing lessons. He incorporates unique and valuable business content from your favourite rock stars with a cutting-edge multimedia backup band for an experience that engages, entertains and inspires realizable action.
He has performed, toured and spoken in 24 countries, headlined a show on the Las Vegas Strip, is a reality tv star, and is a hit radio personality. Mark's high energy and engaging speaking style, business-relevant content and interactive drumming activities show the audience, who have now become active participants, how to create their own rhythms, develop emotional connections, transform relationships, and unleash their own personal rock star.